Back to the Future (1985)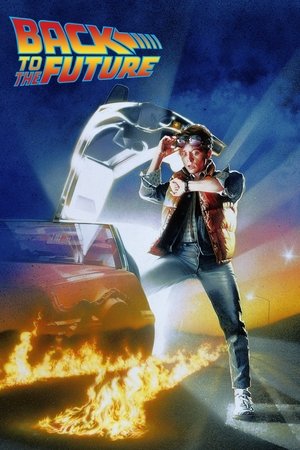 Back to the Future (1985)
Adventure, Comedy, Science Fiction, Family Movie 116 Min with the title Back to the Future (1985), story about Eighties teenager Marty McFly is accidentally sent back in time to 1955, inadvertently disrupting his parents' first meeting and attracting his mother's romantic interest. Marty must repair the damage to history by rekindling his parents' romance and - with the help of his eccentric inventor friend Doc Brown - return to 1985.
Release: Jul 03, 1985
Duration: 116 Min
Genres: Adventure, Comedy, Science Fiction, Family
Michael J. Fox
Marty McFly
Christopher Lloyd
Dr. Emmett Brown
Lea Thompson
Lorraine Baines
Crispin Glover
George McFly
Thomas F. Wilson
Biff Tannen
Claudia Wells
Jennifer Parker
Wendie Jo Sperber
Linda McFly
Frances Lee McCain
Stella Baines
James Tolkan
Mr. Strickland
Harry Waters, Jr.
Marvin Berry
Donald Fullilove
Goldie Wilson
#Tags:
clock tower
,
car race
,
terrorist
,
delorean
,
lightning
,
guitar
,
plutonium
,
sports car
,
inventor
,
journey in the past
,
invention
,
time travel
,
race against time
,
partner
,
misfit
,
mad scientist
,
fish out of water
,
teenage love
,
destiny
,
hidden identity
,
odd couple
,
escapade
,
disorder
,
chases and races
,
love and romance
,
teenage life
,
misfit partners
,
changing the past or future
,
getting home