The Abyss (1989)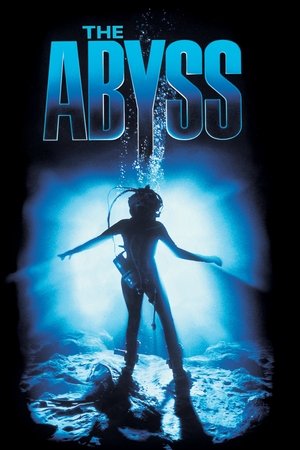 The Abyss (1989)
Adventure, Action, Thriller, Science Fiction Movie 139 Min with the title The Abyss (1989), story about A civilian oil rig crew is recruited to conduct a search and rescue effort when a nuclear submarine mysteriously sinks. One diver soon finds himself on a spectacular odyssey 25,000 feet below the ocean's surface where he confronts a mysterious force that has the power to change the world or destroy it.
Release: Aug 09, 1989
Duration: 139 Min
Genres: Adventure, Action, Thriller, Science Fiction
Ed Harris
Virgil 'Bud' Brigman
Mary Elizabeth Mastrantonio
Lindsey Brigman
Michael Biehn
Lieutenant Hiram Coffey
Leo Burmester
Catfish De Vries
Todd Graff
Alan 'Hippy' Carnes
John Bedford Lloyd
Jammer Willis
Kimberly Scott
Lisa 'One Night' Standing
J. C. Quinn
Arliss 'Sonny' Dawson
Captain Kidd Brewer Jr.
Lew Finler
George Robert Klek
Wilhite
Christopher Murphy
Schoenick
Jimmie Ray Weeks
Leland McBride
J. Kenneth Campbell
DeMarco