High Noon (1952)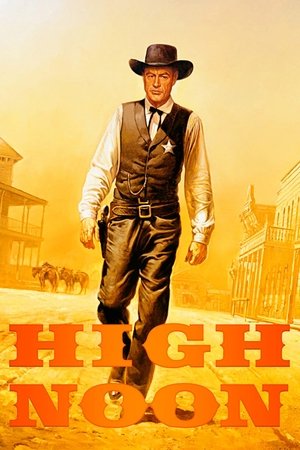 High Noon (1952)
Western, Thriller, Drama Movie 85 Min with the title High Noon (1952), story about Will Kane, the sheriff of a small town in New Mexico, learns a notorious outlaw he put in jail has been freed, and will be arriving on the noon train. Knowing the outlaw and his gang are coming to kill him, Kane is determined to stand his ground, so he gathers a posse from among the local townspeople.
Release: Jun 09, 1952
Duration: 85 Min
Gary Cooper
Marshal Will Kane
Grace Kelly
Amy Fowler Kane
Thomas Mitchell
Mayor Jonas Henderson
Lloyd Bridges
Deputy Marshal Harvey Pell
Otto Kruger
Judge Percy Mettrick
Lon Chaney Jr.
Martin Howe
Ian MacDonald
Frank Miller
Eve McVeagh
Mildred Fuller
Morgan Farley
Dr. Mahin, minister
Robert J. Wilke
Jim Pierce
Jack Elam
Charlie - Drunk in Jail (uncredited)
#Tags:
gunslinger
,
showdown
,
fistfight
,
shootout
,
morality
,
u.s. marshal
,
battle
,
justice
,
one against many
,
quick draw
,
brawl
,
ticking clock