Double Indemnity (1944)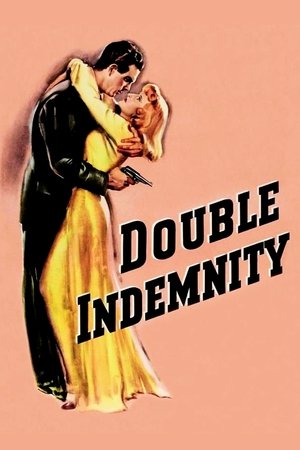 Double Indemnity (1944)
Crime, Drama, Mystery, Thriller Movie 108 Min with the title Double Indemnity (1944), story about A rich woman and a calculating insurance agent plot to kill her unsuspecting husband after he signs a double indemnity policy. Against a backdrop of distinctly Californian settings, the partners in crime plan the perfect murder to collect the insurance, which pays double if the death is accidental.
Release: Jun 14, 1944
Duration: 108 Min
Fred MacMurray
Walter Neff
Barbara Stanwyck
Phyllis Dietrichson
Edward G. Robinson
Barton Keyes
Richard Gaines
Edward S. Norton Jr.
Jean Heather
Lola Dietrichson
Tom Powers
Mr. Dietrichson
Fortunio Bonanova
Sam Garlopis
John Berry
Bit Part (uncredited)
Raymond Chandler
Man Reading Book (uncredited)
Edmund Cobb
Train Conductor (uncredited)
Kernan Cripps
Conductor (uncredited)
Bess Flowers
Norton's Secretary
Eddie Hall
Man in Drug Store (uncredited)
Teala Loring
Pacific All-Risk Telephone Operator (uncredited)